ORB Candle Holders CS1
ORB is a set of seven metal candle holders stacked on top of one another to form a modern spherical sculpture. Designed to be functional, each candle holder has two sides to hold long and tealight candles. The collection comes in solid brass and stainless steel making it look charming in any interior setting as a series of seven candle holders or as a single sculpture.
"I think the universe is pure geometry - basically, a beautiful shape twisting around and dancing over space-time." - A. G. Lisi.
The name of the collection, the shape of the whole sculpture and the number candle holders are all inspired by the mystifying universe. Featured by immense and bizarre nature, it has always attracted people at all times. A celestial sphere, characterized by the ideal circular shape, is also manifested in the company name — NOOM — that is semantically associated with the reverse side of the Moon.
__________________________________________
Designer: Kateryna Sokolova
Materials: Solid brass
Dimensions: Ø 15 cm
Packaging dimensions: H 18,5 cm x W 17,5 cm x D 17,5 cm
Weight: 2,5 kg
Lead Time: 2 months
Shipment cost (more info)
Please note that local taxes and customs duties can be applied in your country.
__________________________________________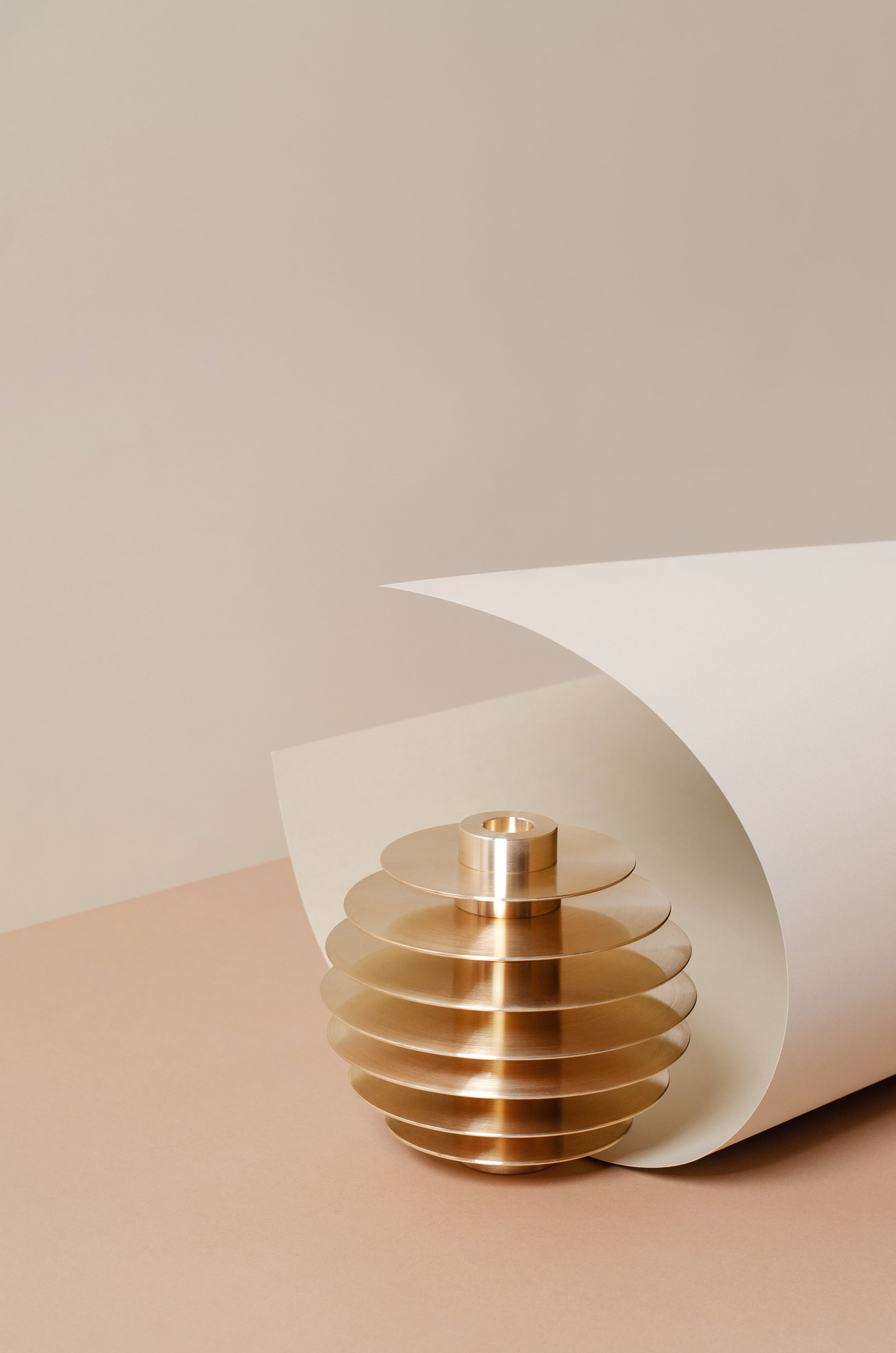 The geometric sphere at all times has been a symbol of integrity and harmony.
Each candle holder has two functional sides for different types of candles.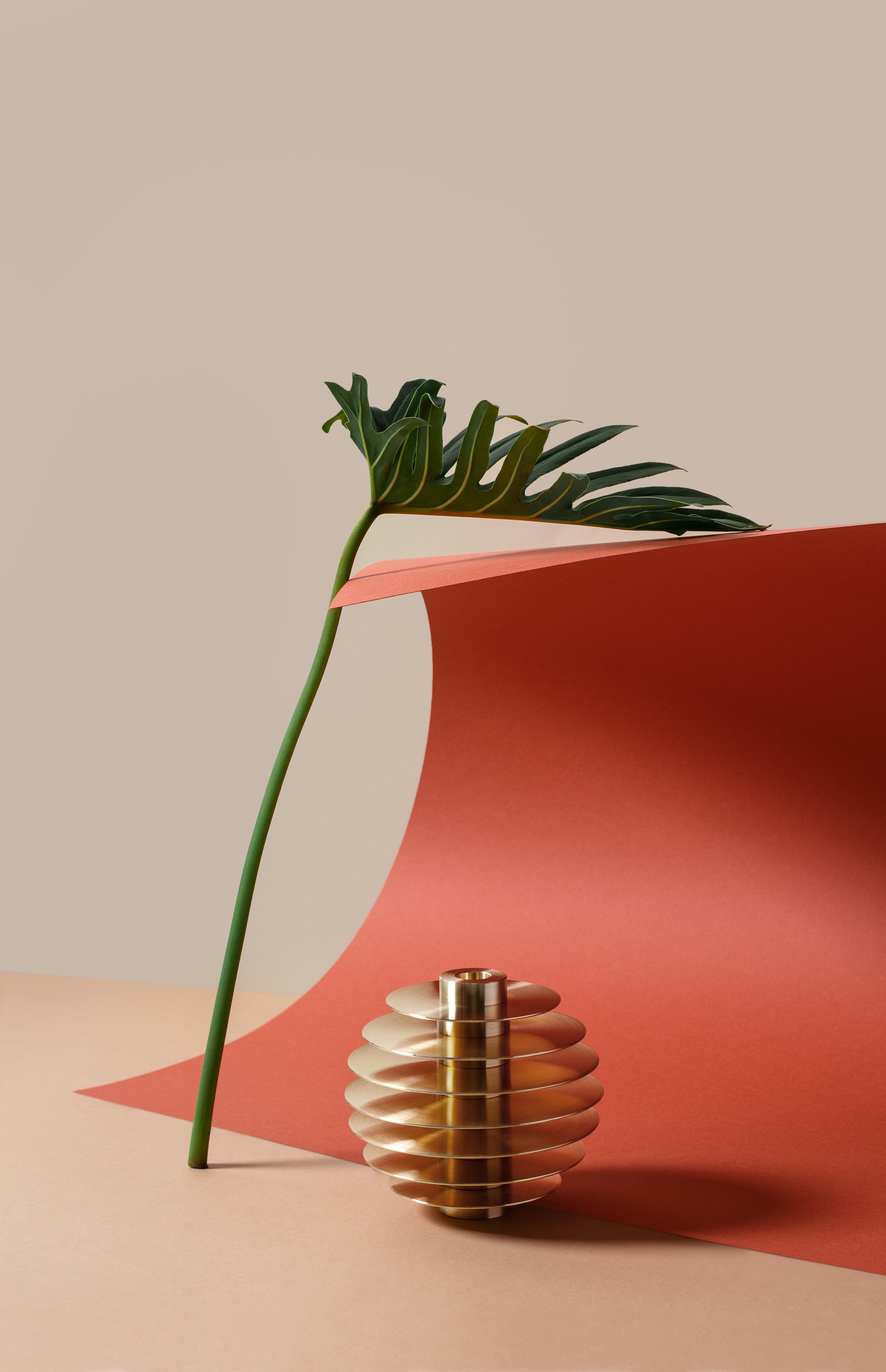 ORB will always look like a small art object in your house.
Every single piece involves careful manual work by our craftsmen.